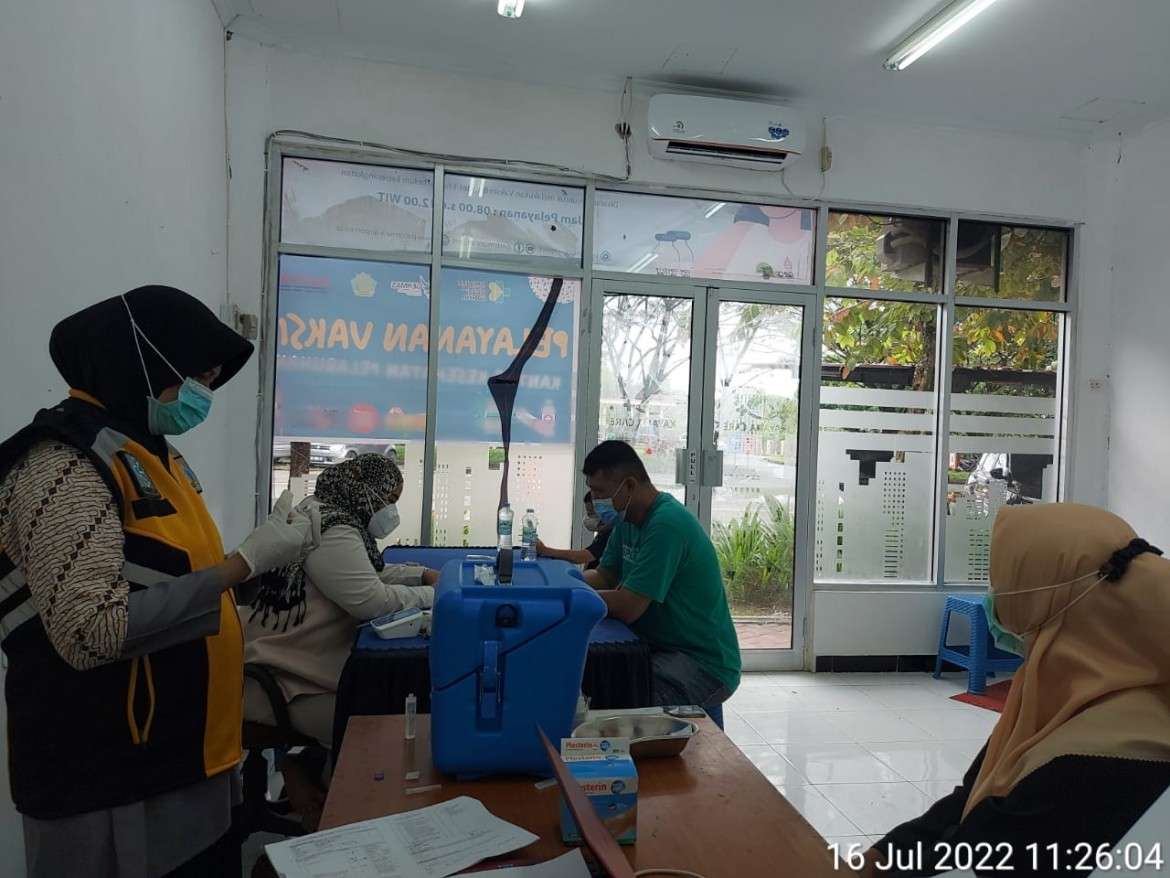 PT Angkasa Pura I is preparing a Covid-19 vaccination center at Pattimura International Airport, Ambon, starting July 16, 2022. This is a form of the company's support for the implementation of the latest travel rules by air transportation in accordance with the Circular Letter of the Ministry of Transportation Number SE 70 of 2022 concerning Guidelines for the Implementation of Domestic Travel by Air Transportation During the Corona Virus Disease 2019 (Covid-19) Pandemic, which is effective from July 17, 2022.
The provision of a vaccination center at Pattimura Ambon airport is in collaboration with the Ambon Class II Port Health Quarantine Office (KKP) and the Maluku Provincial Health Office, and is located in the Departure Lobby (Office Area) with service hours at 08.00 - 12.00 WIT. To be able to take part in vaccinations at the vaccination center at Pattimura Airport, Ambon, there are several terms and conditions, namely:
1. Show your Identity Card (KTP) or Family Card (KK) and flight ticket in accordance with the flight schedule.
2. Vaccinate at the airport, one day before the scheduled departure time.
The types of vaccines available at the center are the Sinovac Vaccine (for dose 1 and dose 2) and the Pfizer Vaccine (for dose 3).
In addition to the vaccination center, the location also provides a free Rapid Antigen Test service for prospective passengers, by the Port Health Quarantine Office (KKP) Class II Ambon. The free Rapid Antigen Test service for prospective passengers will be held for 1 (one) week, starting july 16, 2022. It is hoped that with the vaccination center at this airport, it will support the implementation of travel rules with the latest air transportation and make it easier for Domestic Travelers (PPDN) to carry out travel by air transportation.