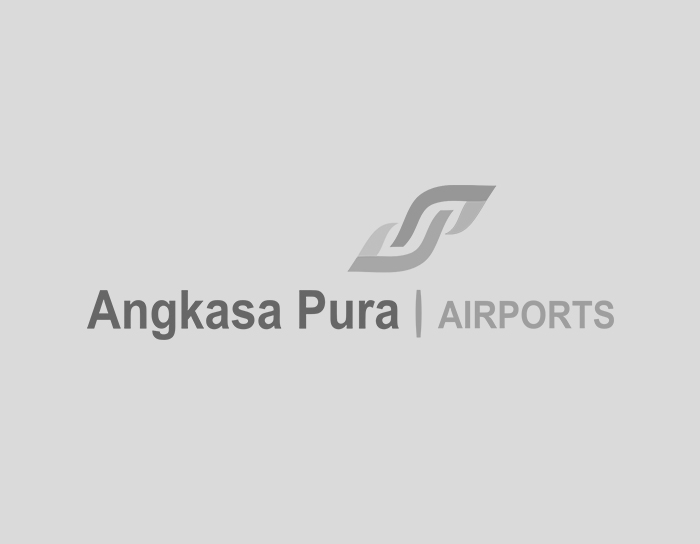 Ambon, (24/09) To guarantee the security of flights and passengers, the Emergency Security Handling simulation was conducted in the Pattimura International Airport Ambon today, Saturday 09.00 Eastern Indonesian Time. The simulation which involves Pattimura Ambon International Airport's Avsec Team, Danlanud Pattimura, and the Police Department of Ambon city was intended to improve alertness of the officers on duty for any unwanted situation (emergencies).
In the simulation it is demonstrated how the Pattimura Ambon International Airport's Avsec Team is very competent and detailed in profiling people or suspicious items. The simulation starts by checking towards items brought by a passenger and upon doing the checking they will find a firearm in the bag of a passenger. The other Avesec officers immediately approach the suspect, but suddenly the suspect fights back and escapes toward arriving passengers. Thanks to the co-work of Team Avsec, the Team from Danlanud, and the Police Department Team the suspect will be apprehended and secured.
The General Manager of PT Angkasa Pura I Pattimura Ambon's International Airport Amiruddin Frolensius said, "As the airport managers we will keep committing to always fulfill the basic aspects which includes 3S+1C, those are Safety, Security, Service, and Compliance. The safety and security of flights are our number one priority because it involves the safety of human lives. Those are what these drills are for".
A particular incident once happened at the terrorism simulation in Pattimura Ambon Airport. During a briefing led by commander of the drill, Khofan Rizki Oktarian, several tourists from China arrived at the Pattimura Ambon Airport. They seem confused with the presence of TNI-POLRI Soldiers Fully armed on watch in Pattimura Airport, but the General Manager of Pattimura Ambon Airport, Ammirudin Florensius, immediately provides explanation to the group of tourists that they were doing a terrorism handling simulation in the Pattimura Ambon Airport and apologizes for the inconvenience that was caused by the drill.